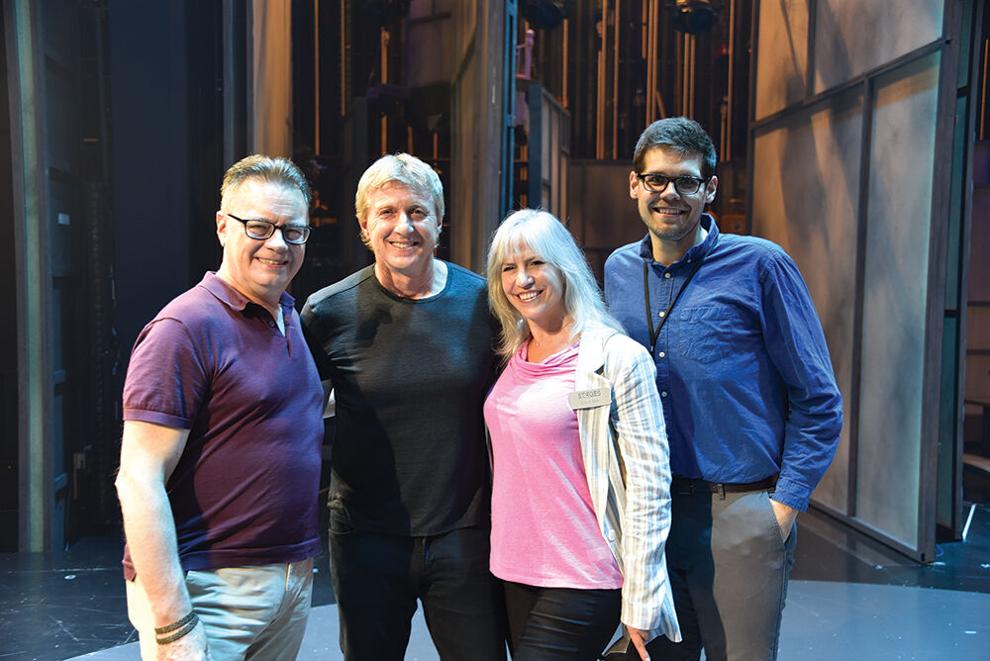 STAGES St. Louis is the region's foremost not-for-profit company committed to preserving and advancing the art form of musical theatre through excellence in performance and education. 
In 2022, STAGES celebrates its 36th anniversary season of producing Broadway-quality theatre. To date, STAGES professionals have produced 103 musicals with nearly 3,400 performances, playing to more than one million patrons.
"Jack Lane, our executive producer, and Michael Hamilton, our former artistic director, started STAGES in 1987 to fill a need they saw in the St. Louis community, which was the lack of a mid-size professional theatre company," said Associate Producer Andrew Kuhlman. "STAGES opened that year with a budget of $50,000 and a part-time seasonal staff of eight. Today, the company employs a full-time staff of 16, overseeing a budget of more than $5 million."
All productions are fully accessible to individuals with disabilities, and each season, STAGES provides hundreds of complimentary tickets to underserved populations, including low-income seniors. 
STAGES employs the best musical theatre artists regionally and nationally. Through auditions in both New York and St. Louis, STAGES attracts not only Broadway talent but also furthers its commitment to support professional St. Louis actors and artists.
"In addition to being the top regional employer of local union actors, STAGES educates thousands of students each year at its Performing Arts Academy, the region's only year-round arts school with a comprehensive curriculum run by a professional theatre company," said Kuhlman.
In 2022, STAGES starts it's first full season, performing in the Kirkwood Performing Arts Center as its new artistic home. The historic season began with the Pre-Broadway World Premiere of THE KARATE KID – The Musical (May 25 – June 26). Followed by the STAGES Premiere of IN THE HEIGHTS (July 22 – August 21), and followed by the return of fan-favorite, A CHORUS LINE (September 9 – October 9). Learn more at stagesstlouis.org.

210 E. Monroe Ave. •  Kirkwood • 314-821-2407
stagesstlouis.org